What will 2019 bring for the logistics sector? Do robots take over more of our jobs and, what role does technology have in general? Will the job market still have issues due to the shortage of employees? Does the hype surrounding online orders and deliveries stay and, how does this impact the market? And the underpaid employees? These are trending topics within the logistics sector. In this blog, you will learn more about the five trends for the upcoming year.
Decreased growth transport and logistics sector
According to the prognosis of the ING Economics Bureau, the transport and logistics sector's growth will decrease in 2019. Last year the growth rate was 3% and, in 2019, this will average around 2%. So, there is still growth, but to a lesser extent. A cause for this decrease is less growth for clients working in construction, industry and retail. Despite that, it will be busy in the logistics services, road transport and package delivery. Logistics services have a structural growth due to the above-average increase of the e-commerce market in the Netherlands. As a result, the Netherlands continue to be attractive as a location for European distribution centres.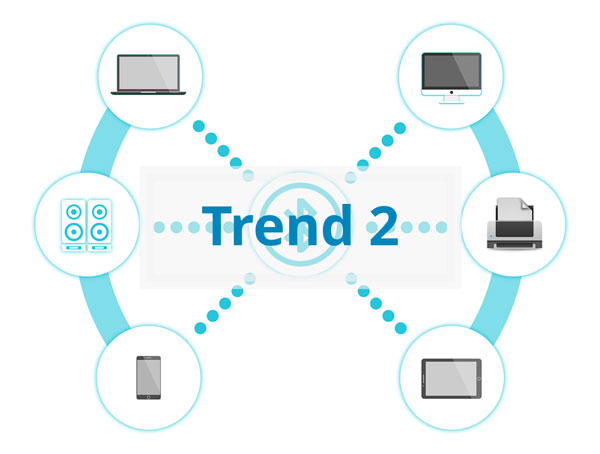 Growth connectivity
Connectivity is one of the trends that develop at an increased rate in 2019. Everything must be connected. In the private environment and the business environment. "In 2019, vehicles, drivers and customers in the logistics process connect real-time to the office and each other," says René de Jong, Sales Director Benelux at TomTom Telematics. Due to this vehicle connectivity, logistics players can easily make decisions for their customers and business management. Urbanization only increases the importance of staying connected. Combine this with a wish to make business management more environmentally conscious and, logistic companies have no choice but to differentiate distribution. Connectivity makes it possible for logistics companies to respond to this successfully.
Research on the usability of logistics software has shown that communication between chain partners makes a substantial difference in the logistics sector. 79% of the respondents find it essential up to very essential that logistics software features a Customer Portal to communicate with customers.
Dynamic price policy
Order your package before 10.00 PM, have it delivered to your home tomorrow. Many websites set their goals extremely high when it comes to the delivery of packages. The customer wants to order as late as possible and expects it to be delivered the next day. These are demanding conditions that often result in employees working after midnight. Not just that, there are many peak moments, like Christmas, where there are so many orders that logistic companies can't keep up. According to experts, there is a simple solution: dynamic price models. That way peak-moments spread out more evenly. Evening delivery is still possible, but it will cost more than delivery in the morning. The courier can also adjust the price according to the season, day of the week or time.
your pricing model in this way makes sure that you keep your customers happy by providing them with options. For the company, it means an improvement of sustainable delivery. In 2019 a couple of innovative companies will start a pilot with dynamic price models.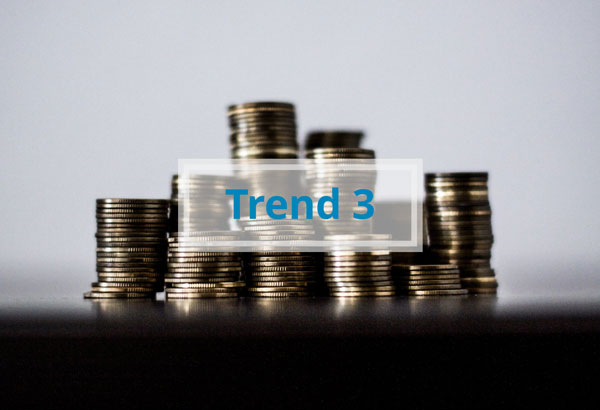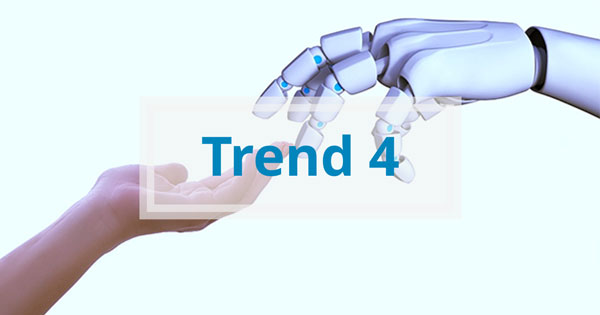 Robotization at distribution centres
The tight labour market forces logistic companies to be more creative. For example, Albert Heijn recently built a fully automatic distribution centre for groceries in Zaandam. Nowadays, robots replace human employees in distribution centres. They are cheaper and, they increase productivity. Not to say, humans are suddenly no longer necessary. Where one job disappears, another will emerge. Such as in the development of these robots. In 2019 there will be more automatized distribution centres like the one of supermarket organization Spar.
A practical example of the automation of logistics processes for shippers is a Transport Management System for shippers. This TMS is an addition to the existing ERP system. It reduces manual data entry and fully automates the dock planning.
Sustainability
In 2030 the C02 emissions in the Netherlands need to be reduced by 49%. How are we going to make this sizable reduction happen? If we want to enjoy our earth a bit longer, we need to take care of it. The logistics sector has a massive impact on the environment due to the use of vehicles. Emission influences the air quality and the climate. Pollution is reduced by using economical transport and by using alternative fuels and propulsion technologies. Jumbo made a great start by introducing the first electric truck to the Netherlands. It has a range of 100 kilometres and supplies the shops from the distribution centre in Veghel. With this, Jumbo wants to decrease the impact of its products and business management on the environment.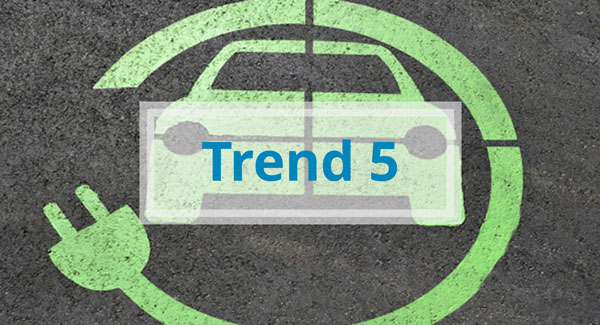 Another way is more efficient transport. The logistics market is a dynamic and demanding market that keeps ongoing. Through digitizing, it becomes easier to organize the chain activities. An example of this solution is the Transport Management System by Adaption. It gives you more control over your activities within the transport and, you can manage and execute it from one central system. Making transport of goods more efficient and, you can respond to customer demands with ease. 
Do you want more information?
Do you want more information about Adaption or our products? Please contact us!
Other articles selected for you