We are Adaption and we are ambitious, creative, passionate about logistics processes and want nothing more than to make high-quality logistics software.
Do you want to be part of a growing organisation and contribute to this? Then we are looking for you!
Read more about us on this page or take a look at our vacancies.
We are young and growing and that is why we are looking for, among other things, Oracle Developers who can contribute to help us with this growth. On a daily base 20 developers are working hard to lift our logistics software, Logistics Cloud Suite, to a higher level. With a state of the art Oracle database and Apex as a user interface we are totally in control. Our Oracle vacancies are for the brilliant developer starving for more.
Excellent working conditions
Good growth opportunities
Collaborate on superior codes
Collaborate is one of our values and at the same time our success factor. Every day we work to make our code a bit better. Our customers use our software to optimize and control business-critical processes. So you really work together with your colleagues on superior codes!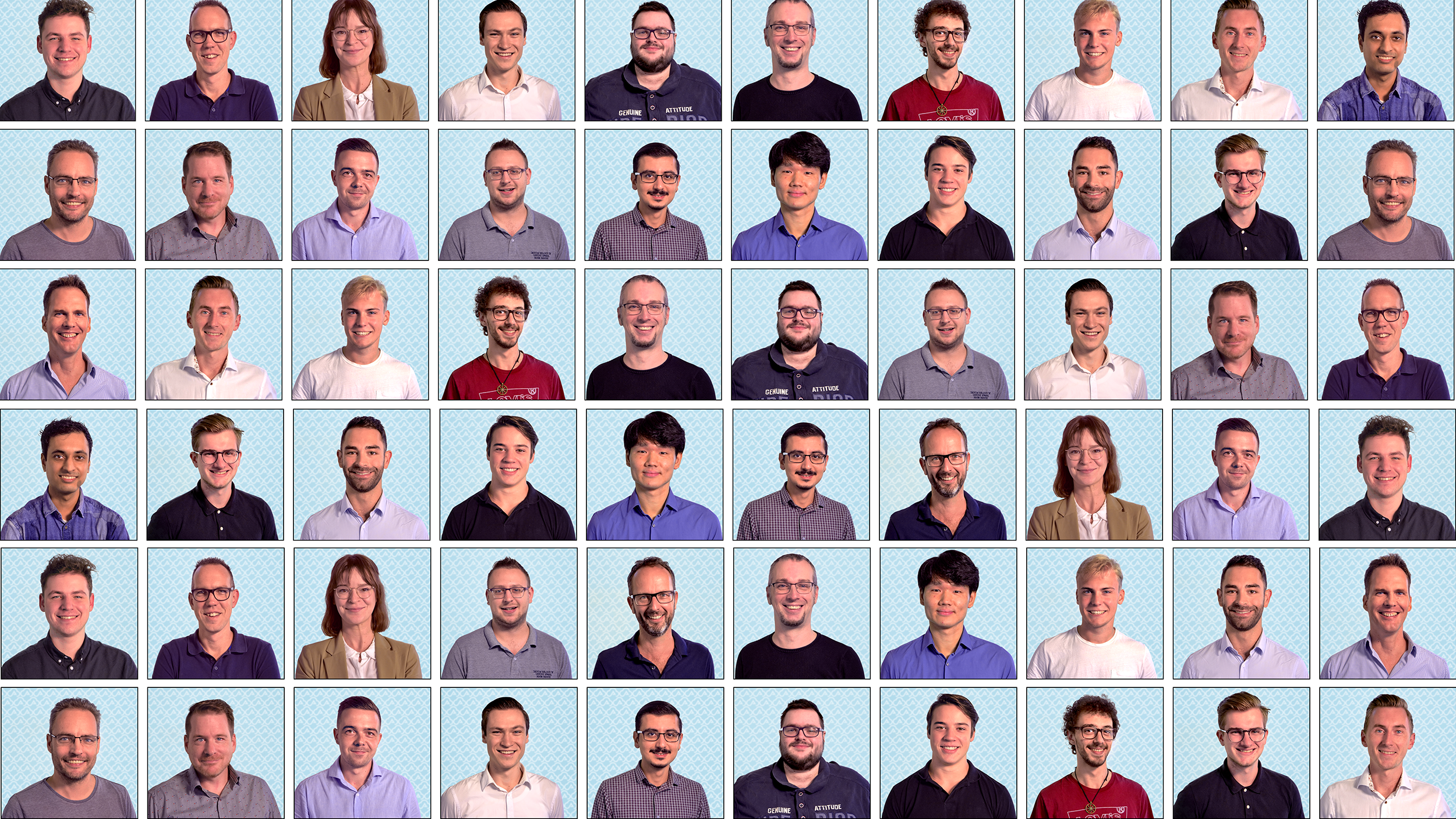 Quality that makes you happy
If we do something, we make sure it is right! This means that we try to get the best out of ourselves and our product every day. At Adaption we support you with your learning goals and together we look how you can grow. Thereafter your expertise is contributing to our product development so we can guarantee our clients 100% bug-free software.
We don't exactly mean that you can do the split or put your legs in your neck. At Adaption you have to be able to adapt to the latest market developments. We make software for companies that work with logistics processes and nothing changes faster than the logistics market. Therefore it is very important that both you and our software can adapt easily to the latest market developments.