Grow with scalable logistic cloud solutions
Adaption delivers quality software aiding any business facing and experiencing logistics processes. Quality, reliability and transparency are key factors for logistic service providers within their daily activities. Our passion is helping companies optimize and structure their logistics processes. Our software is reliable & secure. To prove this we guarantee our customers bug-free software. We differentiate from other software providers because of our strong framework and the "Adaption Way of Working". We offer our customers with a standard software solution which can be configured and altered to some extend to meet specifc business needs. With every release we guarantee bug-free and reliable software and an expanion in functionality.
All of our logistics software solutions are brought together within the Logistics Cloud Suite. Our solutions guarantee quality, reliability and stability and supports nearly all logistics processes business face and experience on a daily basis.
Our software is specially developed for logistics service providers who continuously optimize their processes. With over 15 years of experience, we were able to specialize in three markets: Forwarding, Chemicals and Tank Containers.
Which problem did we solve together with our customers? What did they think of the collaboration and the actual product? Read our reference cases on how our customers experience the collaboration and the delivered solution(s).
Our solutions for a flexible process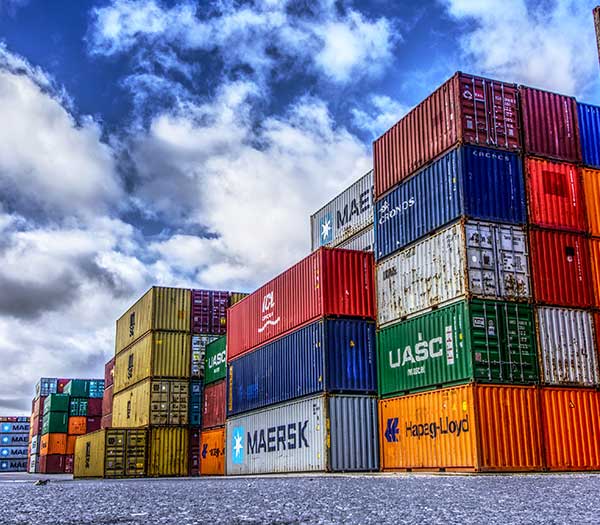 A fast-changing market requires software which is able to adjust to these changes. Adaption means to adjust and this refers to the logistics market as well as our way of working and our products. By using a very strong framework, we are able to add new functionalities and make improvements very easily and in a safe way. With Adaption you are guaranteed of:

Periodic updates
99% uptime
Bug-free software
Knowledge & Experience
We connect our logistic knowledge with our technical experience. Because of this, we are able to find a suitable solution for your challenges. Do you have a logistic challenge or do you already know what kind of solution you are looking for? Contact us for more information.!
What our customers think...
"The software is very user-friendly and is used all around the world. A clear way of working is defined in clear workflows and processes. Especially the speed of the software is a plus."
"In close collaboration with IT and end-users, Adaption transformed a single terminal system into a multiple terminal system. Very good job in a limited time frame."
Peter Puelinckx, IT Manager DP World
"Adaption Forwarding Management supports our extended logistics activities by road, rail and vessel, including automatic customs declaration. Users can start without any training. Ideal for the hectic logistics world!"
"The Quotator implementation went very well. The power of Adaption is the ability to adapt its modules perfectly to the customer's needs."
 Rob Clarijs, Supply chain Professional Penske Logistics
Time until the new release
Logistics Cloud Suite release 2020.1
Every four months we will release a new version of the Logistics Cloud Suite with all our logistics solutions. The countdown underneath shows you when the new release will be available.
Do you want to stay up to date on all the news around a release of the logistics solutions? Subscribe to our newsletter and you will be updated in all new functionalities and improvements.