Top 10 benefits of logistic quotation management software
Research suggests that a staggering amount of processes, 49%, is executed manually in the logistic industry. A big chunk of inefficiency that offers opportunities. Especially when it comes to quotation management. By automating your quotation management, you can be certain of correct quotations. Luckily there appears to be a growing consensus among logistic business on the importance of automating and digitisation. In order to help you we have outlined the top 10 benefits of logistic quotation management software in the the cloud.

1 – Straightforward overview of your expenses with Rate-Management
How often does it happen that a quote is discussed over the phone? Many carriers still work with Excel sheets, leaving you the responsibility to make sense of it all. With logistic Quotation Management all that is history, due to the fact that it enables you to manage and calculate your rates in one efficient tool. The system supplies an overview of all your logistic purchase,- and selling rates. The result? Adjusting your rates and linking them to quotations with the push of a button.
2 Makkelijk de beste prijs kiezen
The Adaption Quotator is outfitted with convenient features. Namely the ability to easily request quotes for multiple carriers at the same time. All you have to do next to choose the best tariff and set the process in motion.
3 – Save time with logistic quotation management software
Whether it concerns a quote for sea freight transport, road transport or airfreight transport, our logistic quotation management software offers a quote solution for all modalities. All you have to do is indicate which quotation you'd like to make use of.
4 – Better margins
With the insights from the quotation management software you can always offer your customers the best prices. Resulting in satisfied customers en, very important, bigger margins and so more revenue for your business.
5 – Picking the best carrier made easy
The proper logistic quotation management system enables you to give your carriers a rating based on certain variables, such as price, route and service. This makes it easier to make certain choices in the future. It generates an overview of routes, carriers and their rates. That way you can choose the best fitting carriers for your route and wishes.
6 – More accuracy with logistic quotation software
During the draw up of the quote the system automatically makes suggestions. For example for surcharges for dangerous goods, fuel, terminals, warehousing and security. With logistic quotation management software human errors are a thing of the past. The automated suggestions prevent surprises in hindsight.
7 – Cloud updates
Here at Adaption we offer Cloud solutions. The beauty of this doesn't stop with the quick implementation, low entry rate and useful portals. With quotation management software you are assured of periodic releases and updates. This makes the software future proof as it is always growing along with the market demand making sure you can take advantages of the latest features.
8 – Quick implementation of your logistic quotation software
For the Quotator, Adaption has created standard software that has the flexibility to be shaped according to your wishes. The major benefit here is that the software is basically ready for implementation. In short, you may make use of the Quotator within a month.
9 – Convenience with portals
Another prime example of the benefits of working with logistic quotation software in the cloud is that your affiliates can be plugged into the system. This makes it easy for suppliers to upload their tariffs and your customers may even make their own quotation requests. This will save you much e-mailing and telephoning, and thus time and money. Not just that, the Quotator can easily be linked to your TMS, FMS and WMS.
10 – More insights into your tariffs
The right logistic quotation software can make a massive difference. It enables you, within minutes, to compare several routes, modalities and current tariffs. With these insights you always produce the best quotes.
It doesn't just offer an overview of carrier costs. The system also offers the possibility of analysing your own quotes. That way you have insight into quick wins made in the past but also missed opportunities, making it easier to take action.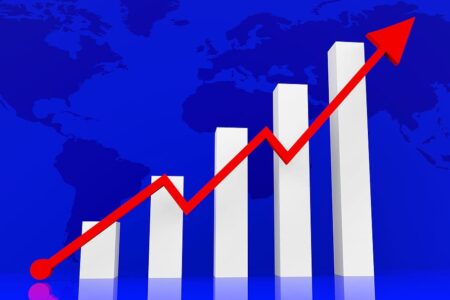 Stay ahead of your competition with logistic quotation software

In an older blog, we once explained that in the next five years, the logistic industry will be moulded by new and innovative technologies. Making now the time to invest in automation. Is you wish to stay ahead of the competition it is crucial that you can work in an efficient and flexible manner. With the Quotator by Adaption you may take advantage of all the above benefits and stay ahead of your competitors.
More information?
Do you wish to receive more information about our Quotator? Please feel free to contact us of request a free demo!