| | |
| --- | --- |
| Challenge: | How can Nugteren Transport take control over it's activities so employees can execute the inbound and outbound process while avoiding unnecessary exchanges of paperwork? |
| Chosen solution: | WMS, Logistics App and Quotator by Adaption to automate and digitize processes. |
| Result: | Automated and digital processes save time and money so employees can focus on quality and customer satisfaction. |
| Product: | Quotator, WMS and Logistics App |
About Nugteren Transport
Nugteren Transport is a dynamic family business with over 35 years of experience. They possess an abundance of specific knowledge en focus mainly on specialized transport and seaworthy packaging of goods. With their expertise, they offer several logistics services at a high-quality level.
Deployment of WMS, Logistics App and Quotator
With the chosen applications Nugteren Transport can automate processes while also streamlining them. As a result, employees have time to focus on what truly matters: providing excellent customer service and the highest quality possible.
At Adaption, we also believe in putting quality first. Therefore we are proud and happy to supply Nugteren Transport with our high-quality software.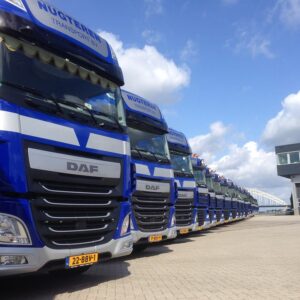 "Due to growth and having several warehousing locations, we needed a WMS solution with specific skills. We are just starting this project, but we're enthusiastic about the approach and functionalities."
Wim Nugteren,
Director Nugteren Transport

More information?
Would you like to know more about our collaboration with Nugteren Transport? Or do you wish to receive more information on how we may help you work more efficiently? Please feel free to contact us!