| | |
| --- | --- |
| Challenge: | How can Rietveld Logistics optimally support daily activities? |
| Chosen solution: | WMS by Adaption for optimal support and control over daily processes. |
| Result: | With the new WMS, Rietveld Logistics can cut costs, raise customer satisfaction and improve the overall quality and efficiency. |
| Product: | WMS |
About Rietveld Logistics
Rietveld Logistics has existed for over 70 years. What started in 1949 as a fuel trading company, has grown into a dynamic business. Rietveld Logistics is active in the transport, storage and transhipment of goods. Recently Rietveld Logistics has been expanded with a container terminal and Modal Shift Solutions. That is why they looked for an IT supplier that could offer them a fitting solution.
Implementation WMS
Rietveld Logistics searched for an IT solution that proactively supported them in daily activities. Mainly those activities regarding the storage and transhipment of goods. The Warehouse Management System enables them to bring together the organization, customer and supplier. The system also simplifies and automatizes many processes, resulting in more efficiency for Rietveld Logistics.
Adaption is proud that our IT solutions will support the success of Rietveld Logistics!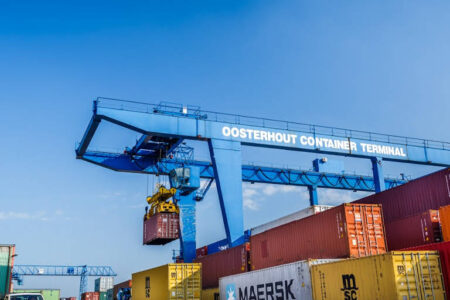 More information?
Would you like to know more about our collaboration with Rietveld Logistics? Or do you wish to receive more information on how we may help you work more efficiently? Please feel free to contact us!