About Rail Bridge Cargo
Our client Rail Bridge Cargo is a specialist in rail transport between Europe and Asia. They offer keen solutions with an eye for customer-specific wishes. With a proven track record, they are the best partner in the field of rail cargo.
Rail transport offers many advantages:
✔ Twice as fast as sea freight
✔ On average, 65% cheaper than air freight
✔ 27x lower CO2 emissions compared to air freight (per ton per km)
✔ Stable delivery times and multiple departures per week
✔ Fast transit times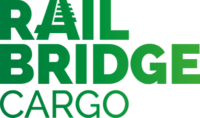 "We chose Adaption because they offered a complete solution for our intermodal rail transports."
Igor Tambaca, General Manager Rail Bridge Cargo
Our solution
Rail Bridge Cargo uses the Forwarding module of the Adaption Logistics Cloud Suite to support rail logistics processes.
Easily calculate quotations and determine sales prices

Customers can easily accept the offer via a link

Careful creation of dossiers

Clear link between quotation and order

Easily communicate with rail and road carriers

Automatic generation of all required rail documents

Insight into the financial handling of files

Register and automatically convert costs and revenues based on the currencies of the customers and suppliers
Choosing Adaption
To continue its growth, Rail Bridge Cargo started looking for a system that supports this. They chose Adaption's FMS, which provides them with the above benefits, among other things. The Adaption FMS thus offers control over the activities, saving costs and increasing customer satisfaction, quality, and efficiency. In addition, Adaption keeps an eye on the ever-changing logistics market and responds by quickly implementing improvements and expansions through frequent releases.
Adaption is proud to contribute to the success of Rail Bridge Cargo!
"The new efficient software enables us to focus on our customers even more. Therefore, we are proud of the partnership with Adaption and look forward to pleasantly cooperating."
Igor Tambaca, General Manager Rail Bridge Cargo