About BOSNA Logistics
BOSNA Logistics is a logistics service provider with over 25 years of experience. They provide intermodal transport from start to finish, including administration and Customs activities. BOSNA looked at which modalities offer the best combination for departure, delivery time, and costs per customer and product. In doing so, they cut costs for their customers and reduce CO2 emissions.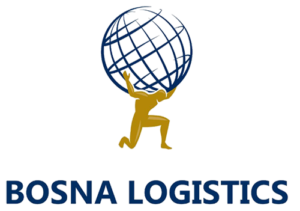 "The great thing about Adaption's FMS is that the system supports the entire logistics process of all modalities."
Sacha Ramovic, General Manager BOSNA Logistics
Our solution
The Forwarding Management module of the Adaption Logistics Cloud Suite helps BOSNA to digitize and integrate logistics processes within its organization. It also connects them with customers and many logistics partners.
Adaption's handy FMS relieves BOSNA employees of a lot of work, which they can then spend on the customer. Some functionalities that BOSNA makes good use of are:
Insight into document status

Providing the customer with insight into current orders

Selection of carriers and sending out bookings

Automatic calculation of costs and revenues

Extensive intermodal scenarios
Choosing Adaption
BOSNA strongly believes in the digitization of logistics processes. During the demo, it also became clear that Adaption automates and digitalizes all desired processes. All in all, the functionalities offered exactly the tools with which BOSNA can work efficiently and smoothly. In addition, BOSNA is growing, so they were looking for a scalable product that grows with them.
Adaption is proud to contribute to the success of BOSNA.
"The new efficient software enables us to focus on our customers even more. Therefore, we are proud of the partnership with Adaption and look forward to pleasantly cooperating."
Sacha Ramovic, General Manager BOSNA Logistics