Flexible standardized software for the logistics industry
By Ronald Korporaal
The logistics industry is highly competitive, has complex business processes, low margins and high client expectations. A logistics company aims to offer its clients optimal service and provides a supply chain that is as smooth and efficient as possible. To achieve this, you need optimal business management that is under your control. Once you have it, you can add value to your client's business instead of wasting time on administrative tasks. Automation of your logistics processes may be a solution, but what is the best solution? A standardized package, customization or perhaps another solution?
Possibilities logistics software
For insight and control over your logistics processes, the automation market offers two different options for the logistics industry: standardized software and customized software. However, in the future, these two types will no longer be able to meet the expectations of the logistics industry. The alternative is flexible standardized software.
Standardized software
Many business processes are standardized, for example, an accounting flow. Accounting is controlled through an established process that is shaped by various laws and regulations. In a way, a logistics process is also a standardized process. You receive an application, a quote is issued, an order is obtained, planned and executed, followed by an invoice and payment. Still, it is tricky to cover this entire logistics process in a standardized software package. Usually, a logistic company will adjust their logistic flow according to its clients' requirements. A standardized package offers a general solution to optimize logistics processes. However, when focusing more on the client-specific logistics processes, certain functionalities may be lacking.
Standardized software is ideal for established processes, yet less suitable for complex and client-specific logistics processes..
Customization
Another option is a customized software solution. A logistics software system designed specifically for you, incorporating all your wishes, logistics processes and those of your clients during its development. The ideal software solution for each logistics service provider or forwarder. The disadvantage is that these custom projects quickly go over budget and exceed schedule deadlines. Furthermore, the user isn't guaranteed periodic updates or releases. Neither do they benefit from improvements and expansions that the software supplier implements for other clients and projects. Consequently, the system ages quickly and has a higher security risk.
Customized software is ideal for complex logistics processes, but expensive to buy, maintain and ages quickly.
Flexible standardized logistics software
So, what is the alternative? Flexible standardized logistics software. Flexibility in each software system should be mandatory in the logistics automation industry. A flexible standardized software system is easily set up according to the clients' wishes, avoiding complex customization. Every logistics service provider or forwarder easily connects to the system. The system is quickly set up and is adjustable according to the essential processes of your specific business. High costs and lengthy implementation times are a thing of the past. The end-user can use the system within several weeks, if not several days. The advantage is that you can immediately react to market changes and changes in client wishes. You can easily connect new modules to the existing system and expand it without complex changes.
Flexible standardized logistics software is the ideal system that is easily set up, with a short implementation time and at a fair price.
A safe and secure logistics system that is always up to date
A flexible standardized system offers more advantages than just relatively low entry costs. Periodic releases and updates ensure the system is always up to date and meets stringent safety and security requirements. We add new functionalities and workflow possibilities with every new release. Reliability, as well as safety and security, are also safeguarded through continuous automatic software testing. Thus, minimizing the chance of bugs and ensuring the end-user of a fast and reliable logistics software system.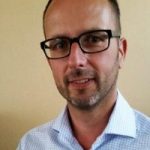 Ronald Korporaal is co-founder of Adaption Business Software. After studying Industrial Engineering and Management Science at the Eindhoven University of Technology, he supervised implementations at various logistics companies as a Software Architect. Ronald is interested in business processes and optimally setting up logistics systems.